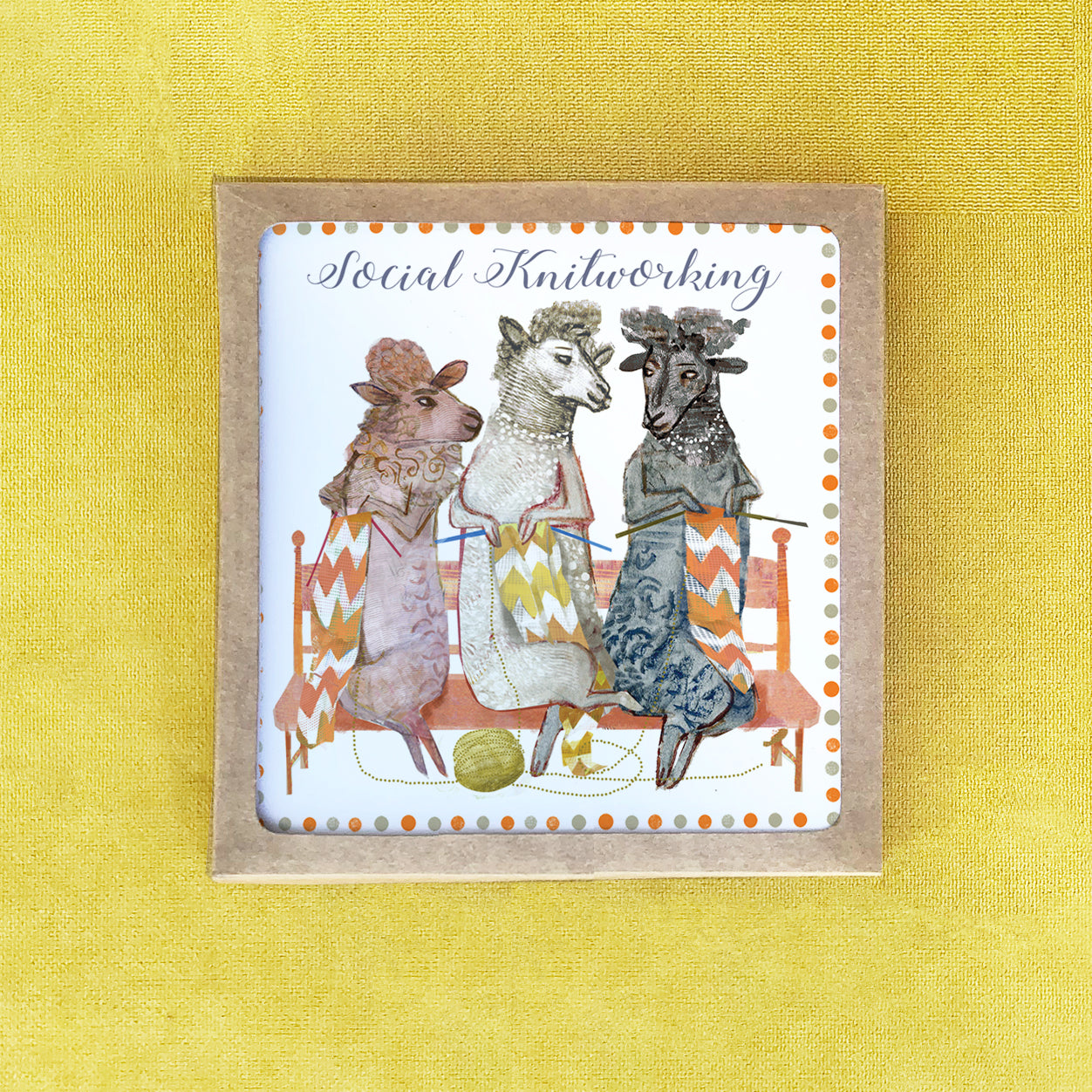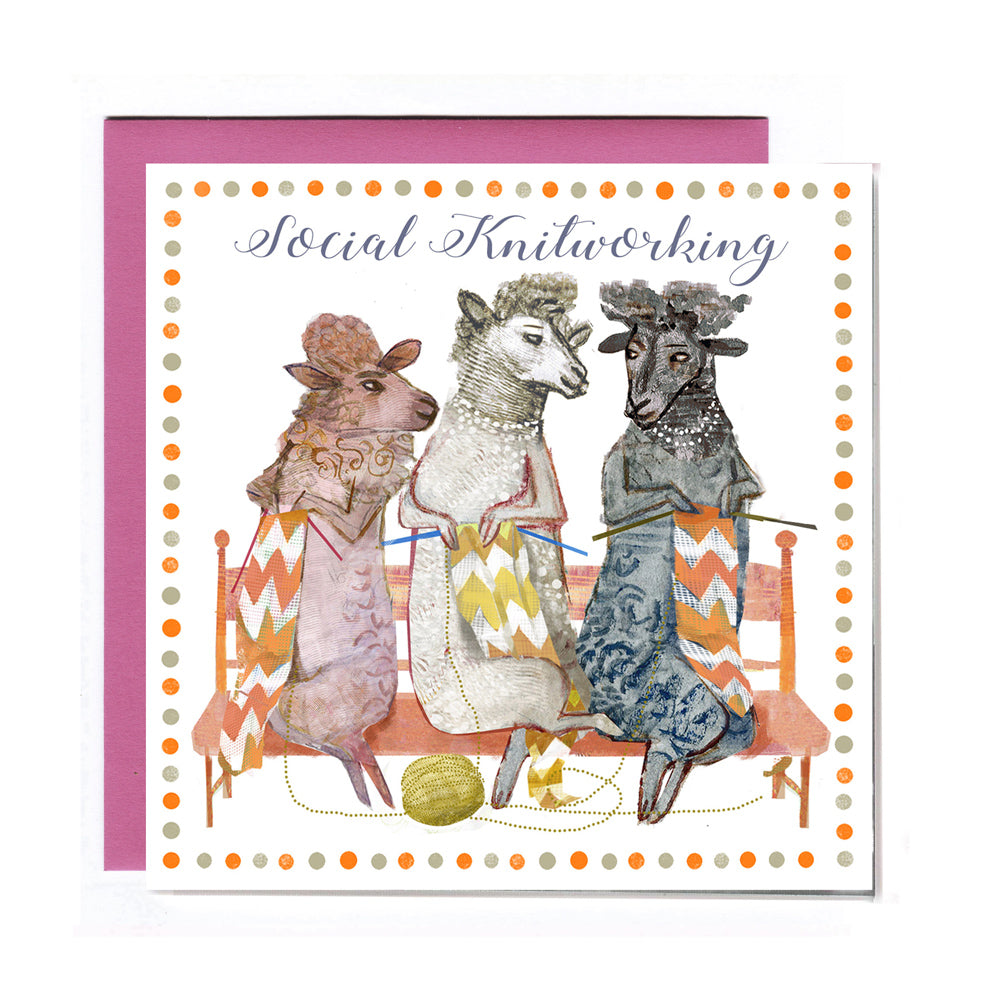 NEW - Social Knitworking - Set of 6 Square Cards
A fan favorite in a new format, we've added our Social Knitworking sheep to this new collection.  Six of flock in a box with 6 colored envelopes.
Product Description:
Boxed set of 6 cards + 6 envelopes

Card dimensions: 4" x 4" 
Match them with their Mug and get 20% OFF at checkout on both.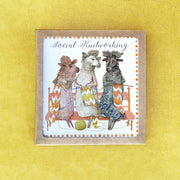 NEW - Social Knitworking - Set of 6 Square Cards