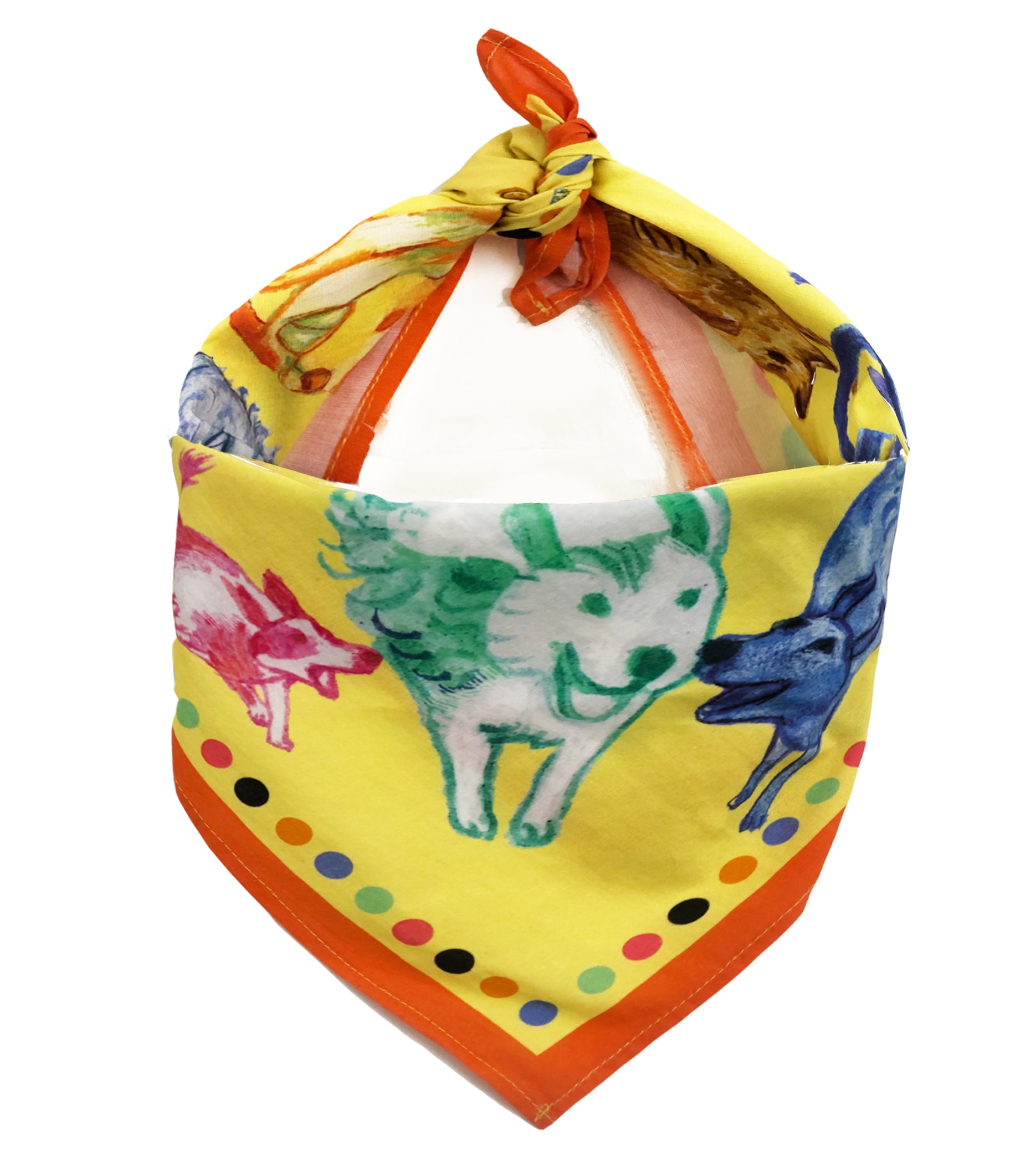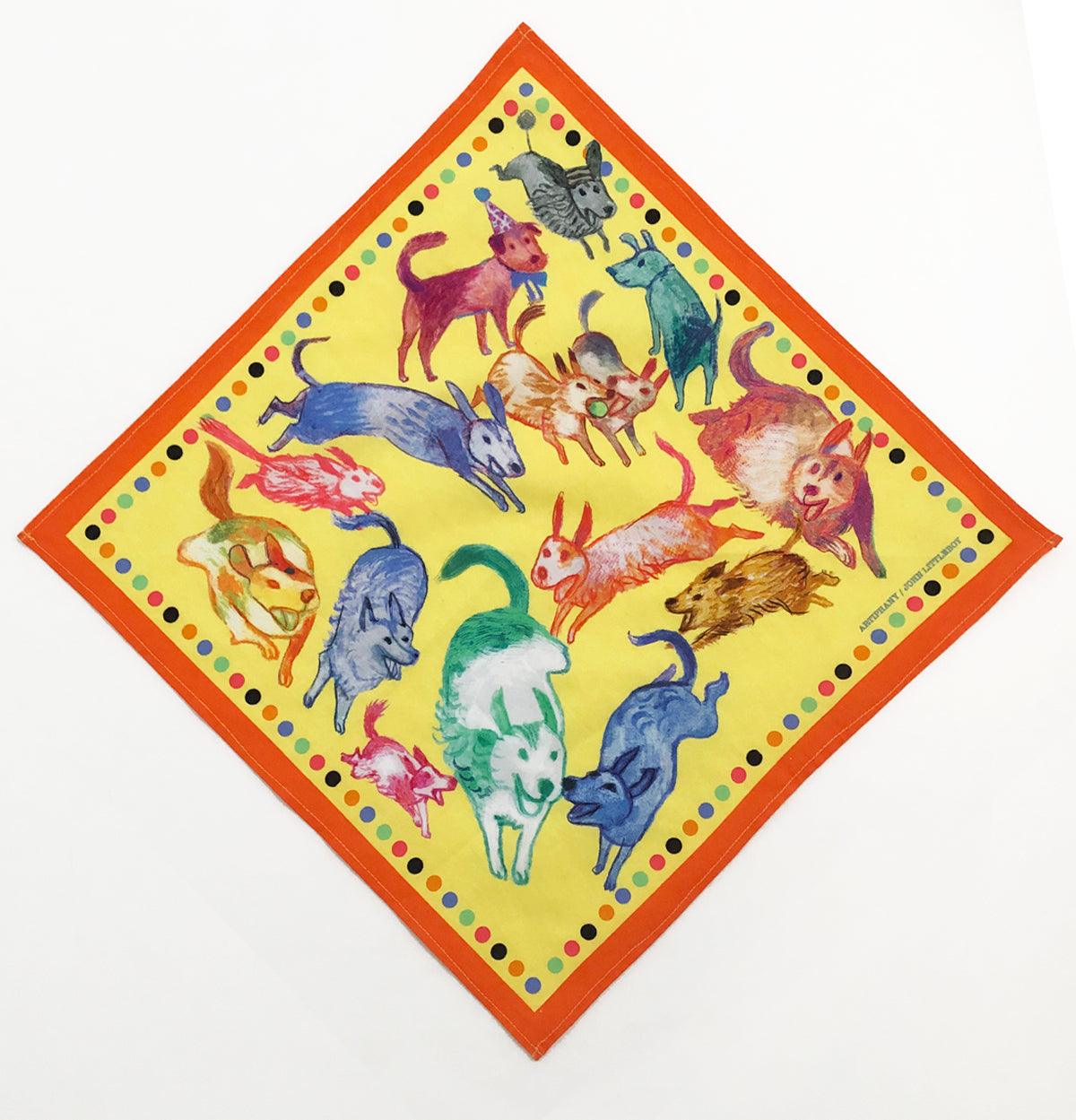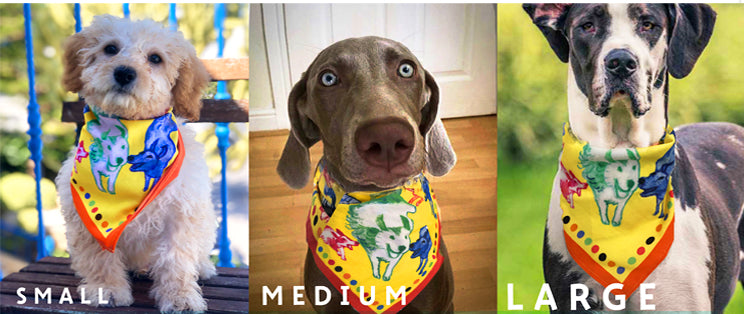 It's time that we began our canine couture line. This colorful dog bandana comes in three sizes and isprinted on 100% cotton. The colorful and chaotic swirl of canines captures the exuberance of the dog park. There's no happier place on the planet and reminds us all to Live Life Off Leash!
Don't forget to select the size before adding to your cart !
Printed edge-to-edge and hemmed.
Made in Tunisia. 
Shipping Fees
USA
Canada
Australia
1 Bandana
US $ 5.40
US $ 9.90
US $ 12.90 
2

Bandanas

US $ 6.40

US $ 9.90

US $ 12.90

3

Bandanas

US $ 6.90

US $ 9.90

US $ 12.90
International shipments may take up to 30 business days in transit.
We have also experienced instances where an order may take upwards of a month to deliver. Not all tracking events may be represented in real-time, and this causes a shipment to appear stalled at a particular place/event. There are also other factors beyond our control that may extend the delivery window, including but not limited to:
   • Packages being handled by multiple carriers, when handed off to local carriers.
   • Local customs department processing time
For these reasons, we are unable to guarantee a delivery date with certainty for international deliveries.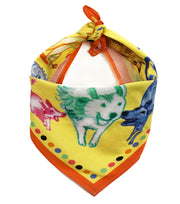 NEW - Dog Bandana