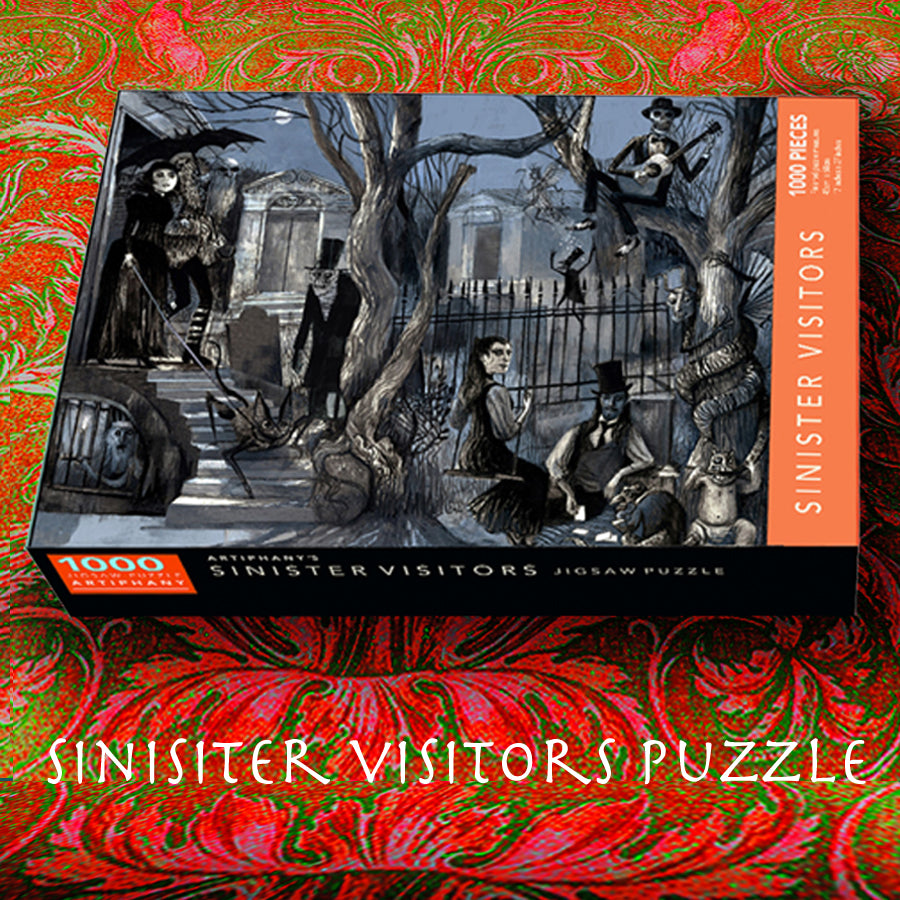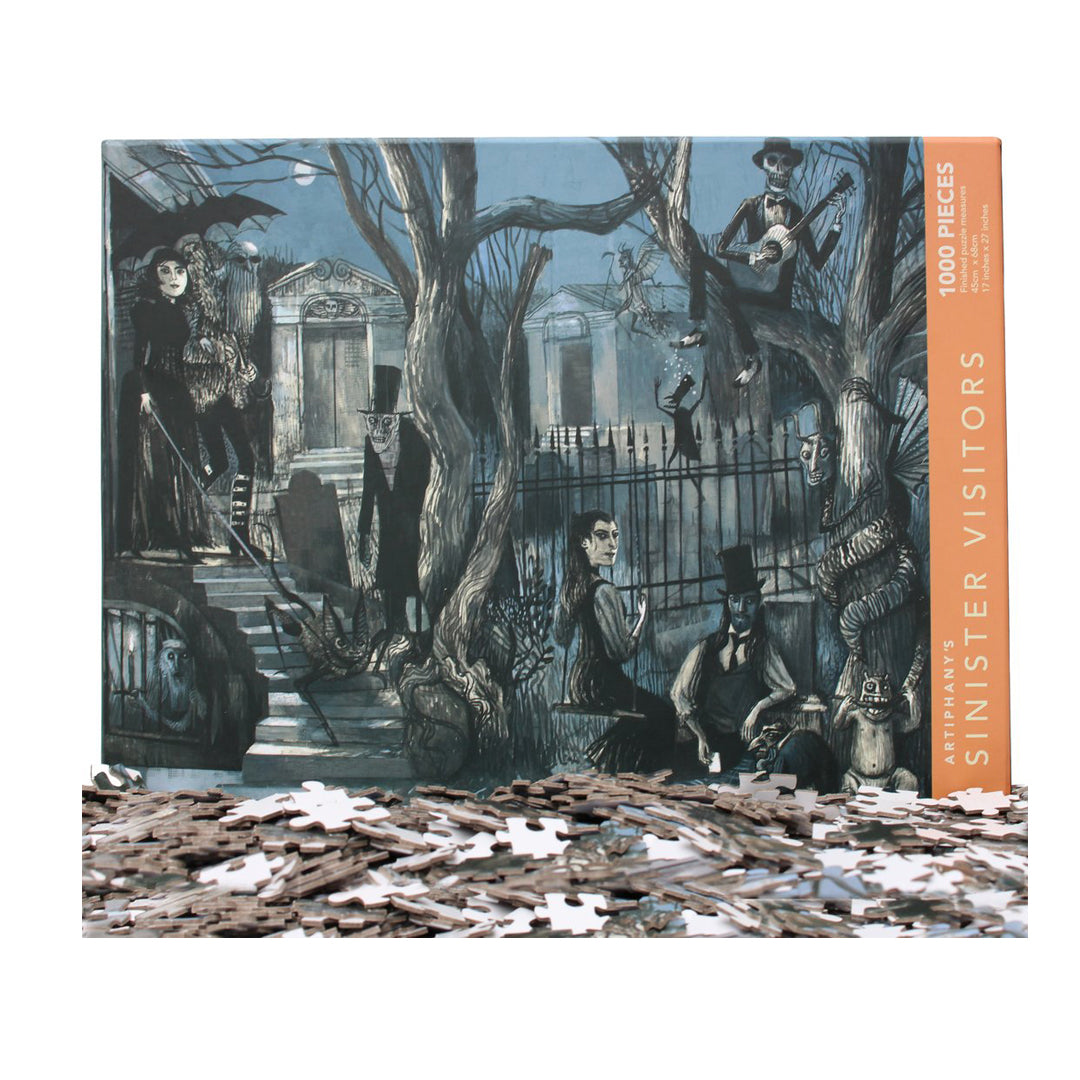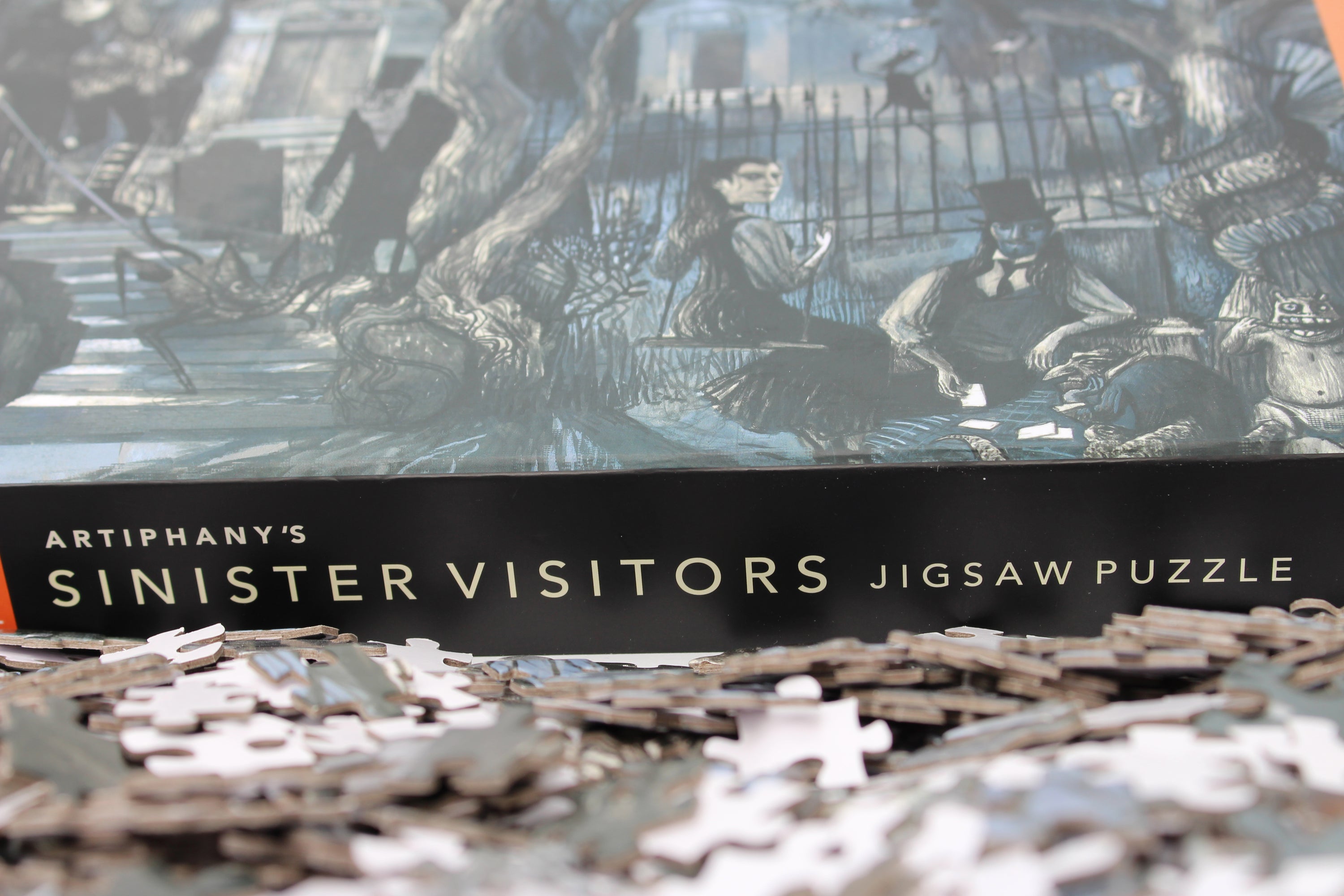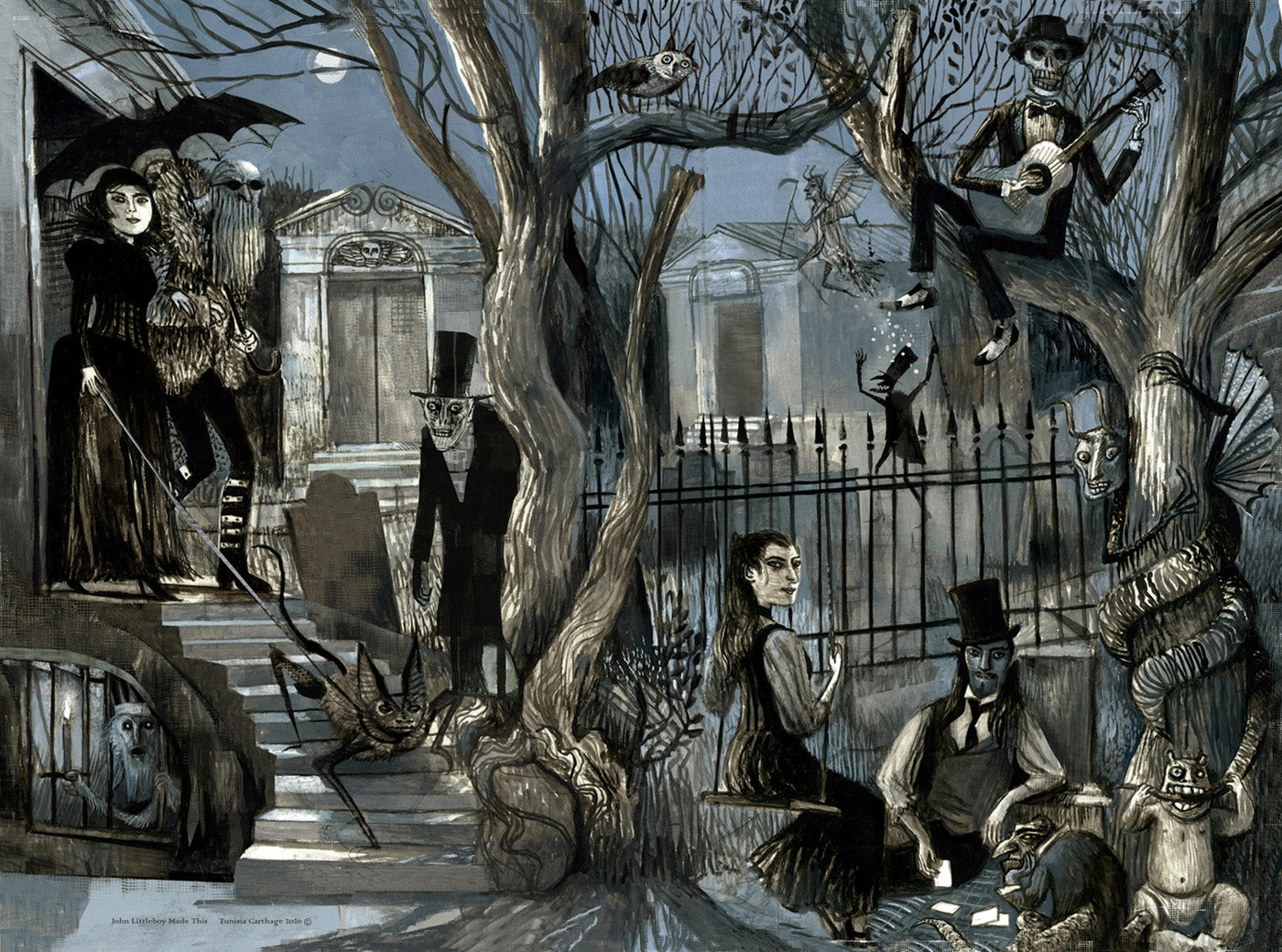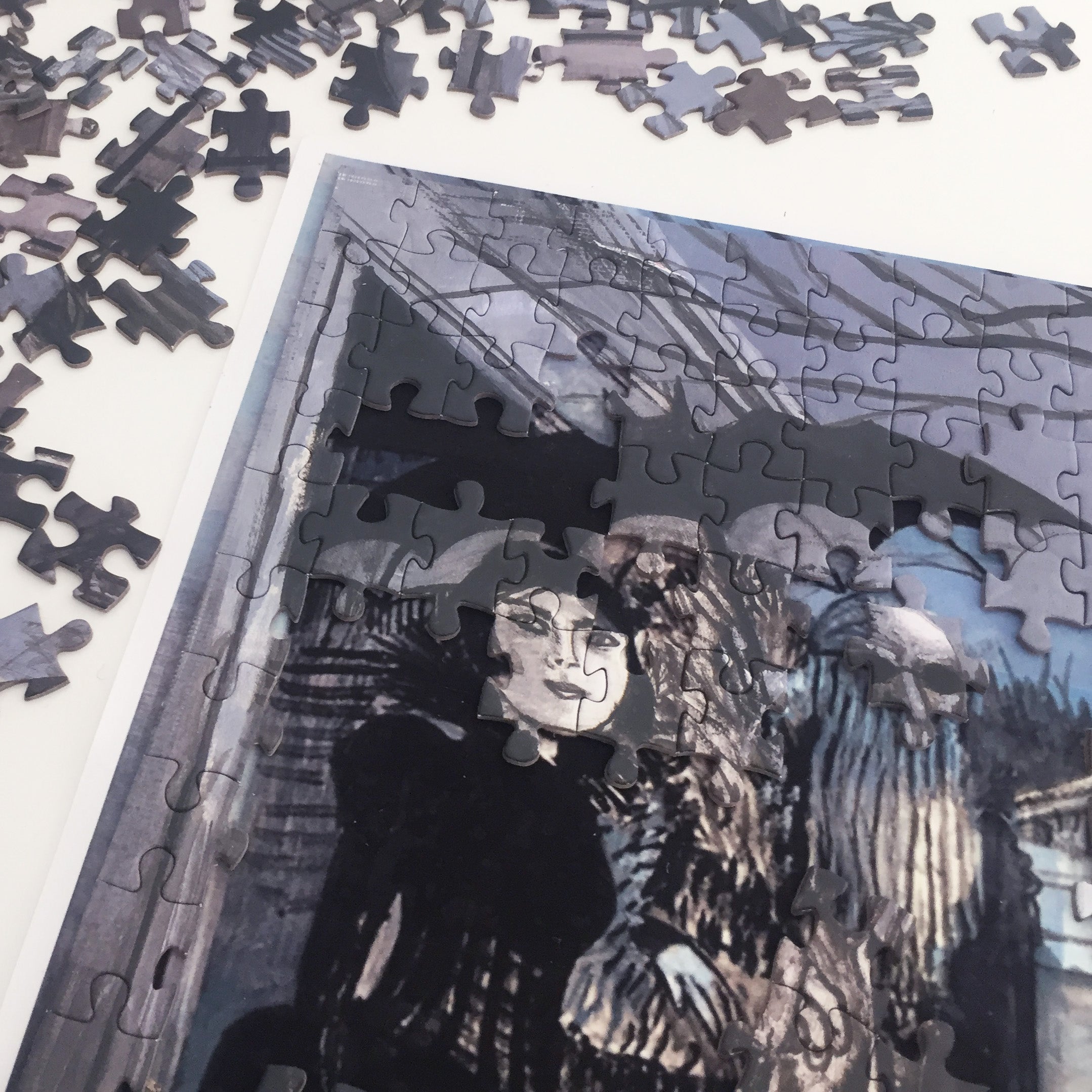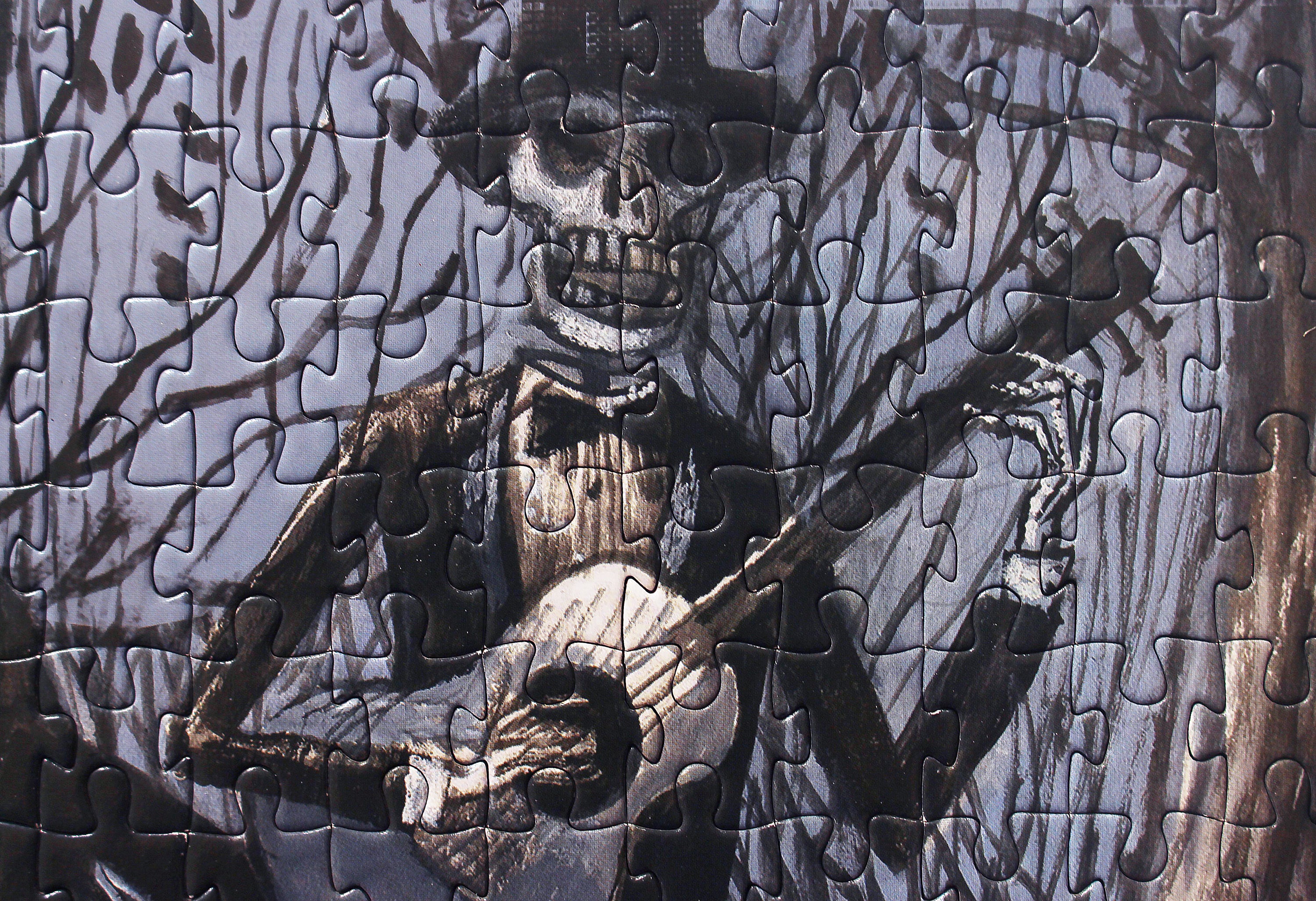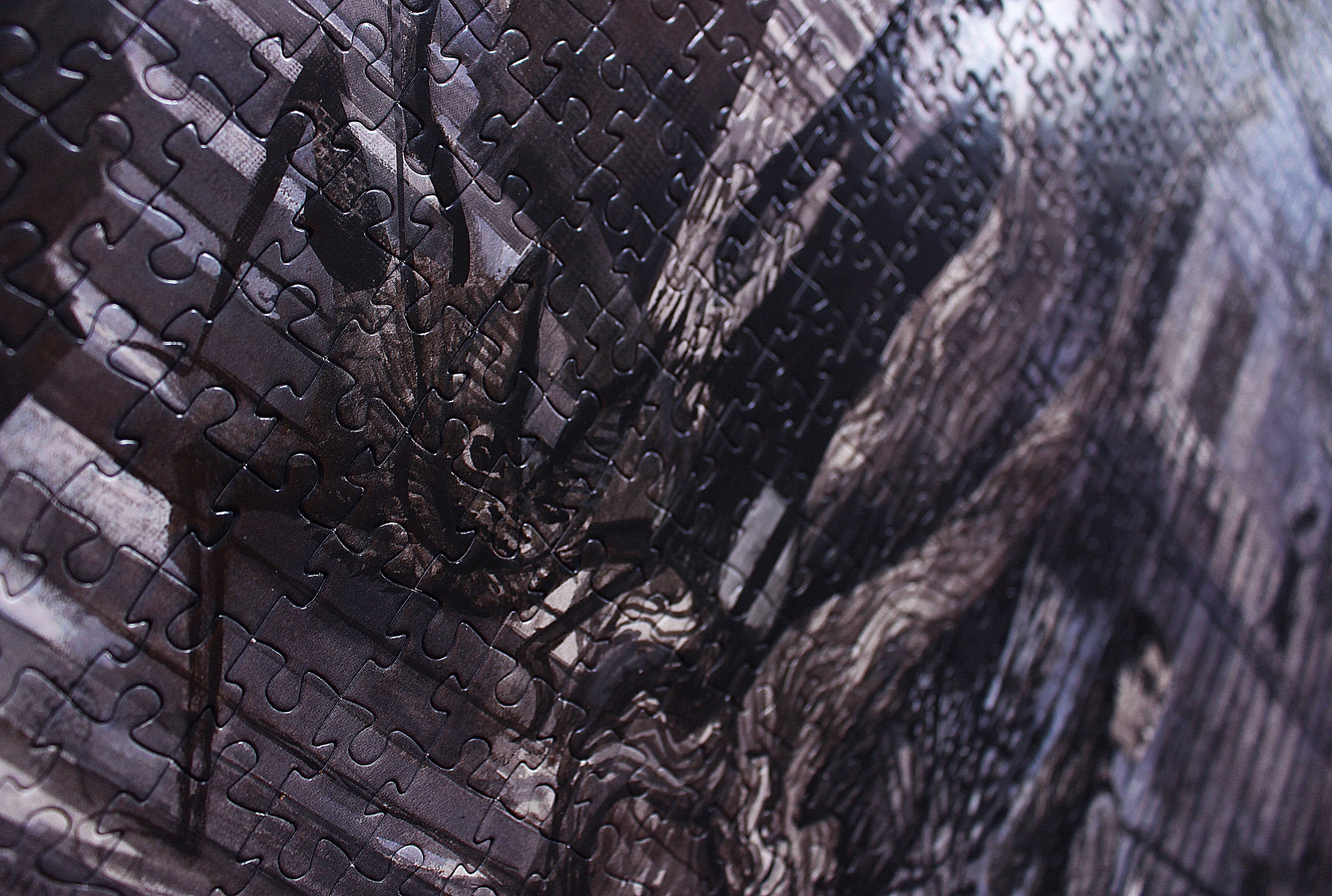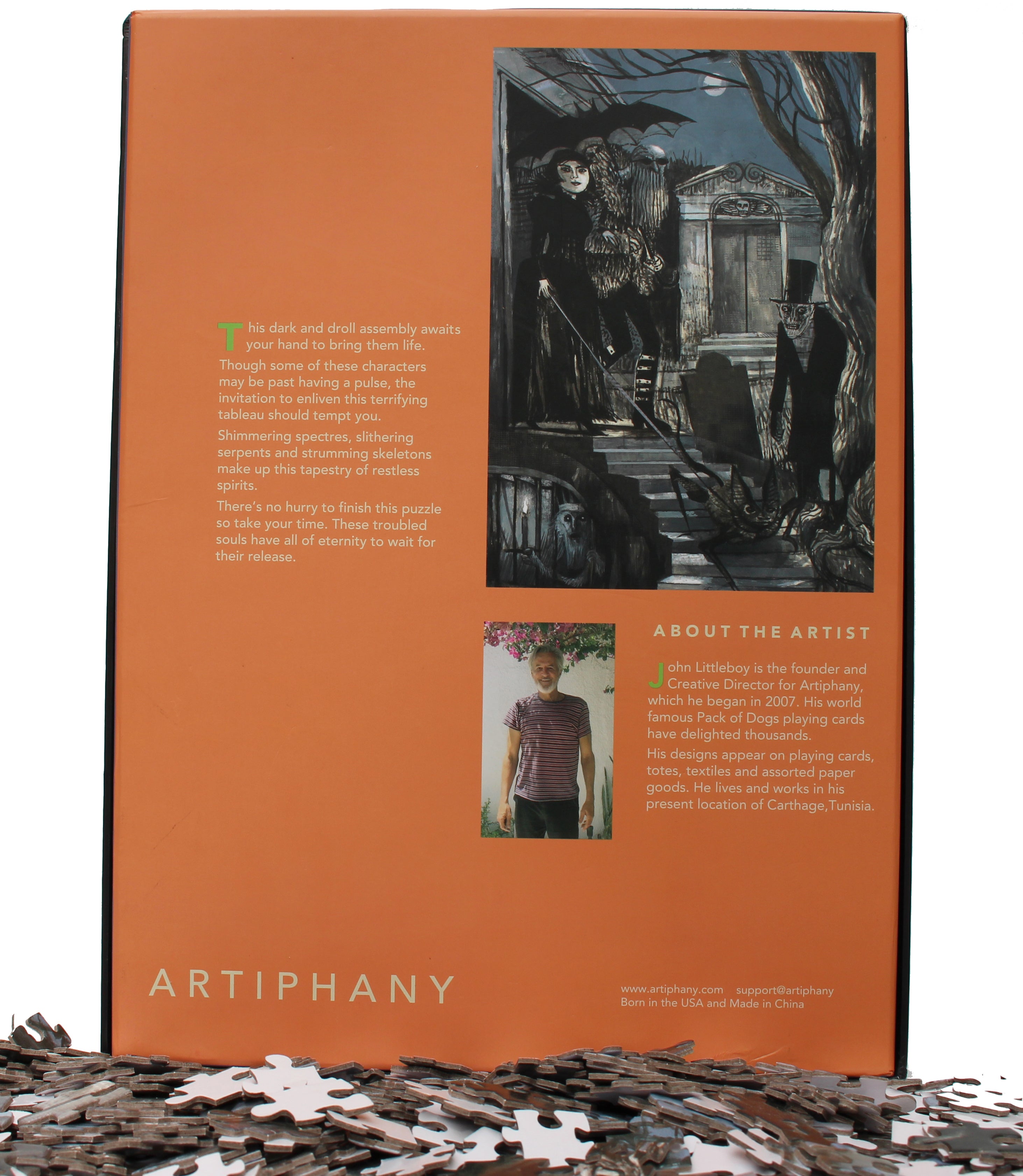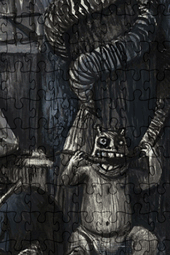 Sinister Visitors - Jigsaw Puzzles
$25.50
Regular price
$29.50
Product description:
This dark and droll assembly await your hand to bring them to life. Though all these characters are well past having a pulse, the invitation to enliven this terrifying tableau will tempt you.
Shimmering spectres, slithering serpents and strumming skeletons make up this tapestry of restless spirits.
There's no hurry to finish this puzzle so take your time.
These troubled souls have all eternity to wait for their release.
Product information:
The puzzle pieces are sturdy puzzle board and won't lose their shape. A nice tight fit will keep your pieces in place and the glossy finish will give your finished puzzle a vibrant appearance.
Each puzzle includes a full size printed reproduction of the puzzle you can use as a guide.
Assembled puzzle dimensions are: 17in  x 27in (45cm x 68cm)
Puzzle box: 9.5in x 13.5 in. (24.7cm x 34.0cm) 
Weight: 1.85 lbs (840g)
Pieces: 1000
Puzzle piece width: 2.5mm
International shipments may take up to 30 business days in transit.
We have also experienced instances where an order may take upwards of a month to deliver. Not all tracking events may be represented in real-time, and this causes a shipment to appear stalled at a particular place/event. There are also other factors beyond our control that may extend the delivery window, including but not limited to:
   • Packages being handled by multiple carriers, when handed off to local carriers.
   • Local customs department processing time
For these reasons, we are unable to guarantee a delivery date with certainty for international deliveries.
Here are some of other best-selling goodies that you might like...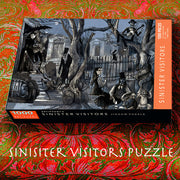 Sinister Visitors - Jigsaw Puzzles

$25.50

Regular price

$29.50